BYOAI (Build Your Own Aerial Intelligence) — PicStork
In PicStork, we take great pride in empowering our users to swiftly and effortlessly construct highly precise machine-learning (ML) models to identify what matters to them anywhere on Earth.
Being at the forefront of technology, we are dedicated to providing our users access to the most cutting-edge geospatial (GIS) and artificial intelligence (AI) advancements, allowing them to extract even greater value from their investments in drone and satellite imagery.
NO Code, NO Setup and It works!
Constructing a precise custom detector depends on the annotation process, rather than relying on readily available or frequently outdated pre-trained models.
By annotating objects, you enable your PicStork model to understand your unique use case in your specific geographic region, enabling precise feature extraction on a large scale.
With PicStork, you can construct a model in minutes and hours, rather than days and weeks, with surprisingly few annotations.
Although PicStork drawing tools are user-friendly and effective, achieving precision still requires dedication and consistent effort.
After annotating a few examples of your area pattern or object of interest, you can begin the model training process.
NO powerful GPU, NO costly IT infrastructure
PicStork, being an all-in-one cloud-native platform, eliminates the need for installing dependencies, libraries or annotation toolboxes etc.
You also don't require a powerful GPU for intelligent annotation or training.
Just log in (https://services.aeromegh.com/login), import your imagery (drone, satellite or first view images) in PicStork, one-click annotate, and start the training process.
Create Your Own Detection Models within minutes
With this exciting addition to the PicStork platform, we are making ML production accessible to all of our users.
Utilise a swift annotation and training process in the industry to create custom models suitable for various industry applications.
We are dedicated to providing our users with cutting-edge ML research in the most efficient and seamless way
Don't have a software engineering team to set up this kind of next-gen tech? PicStork is here for you!
PicStork will handle the selection of optimal models and the management of infrastructure.
Your role is to provide the imagery and your domain expertise, and witness instant outcomes.
The PicStork frontend UI is so beautifully designed that simply following the tour and instructions will lead you to the desired outcomes.
PicStork Example
The following is the best example: here, we attempted to detect the number of cauliflowers from a single cauliflower farm with just 20–30 annotations, and we obtained more than 2500 detections.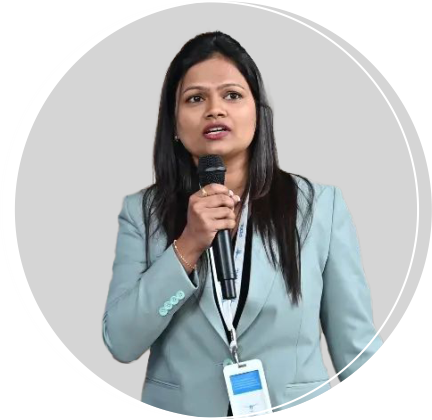 Ms. Kanchan Borade,
Head of Product Engineering and AI Strategist