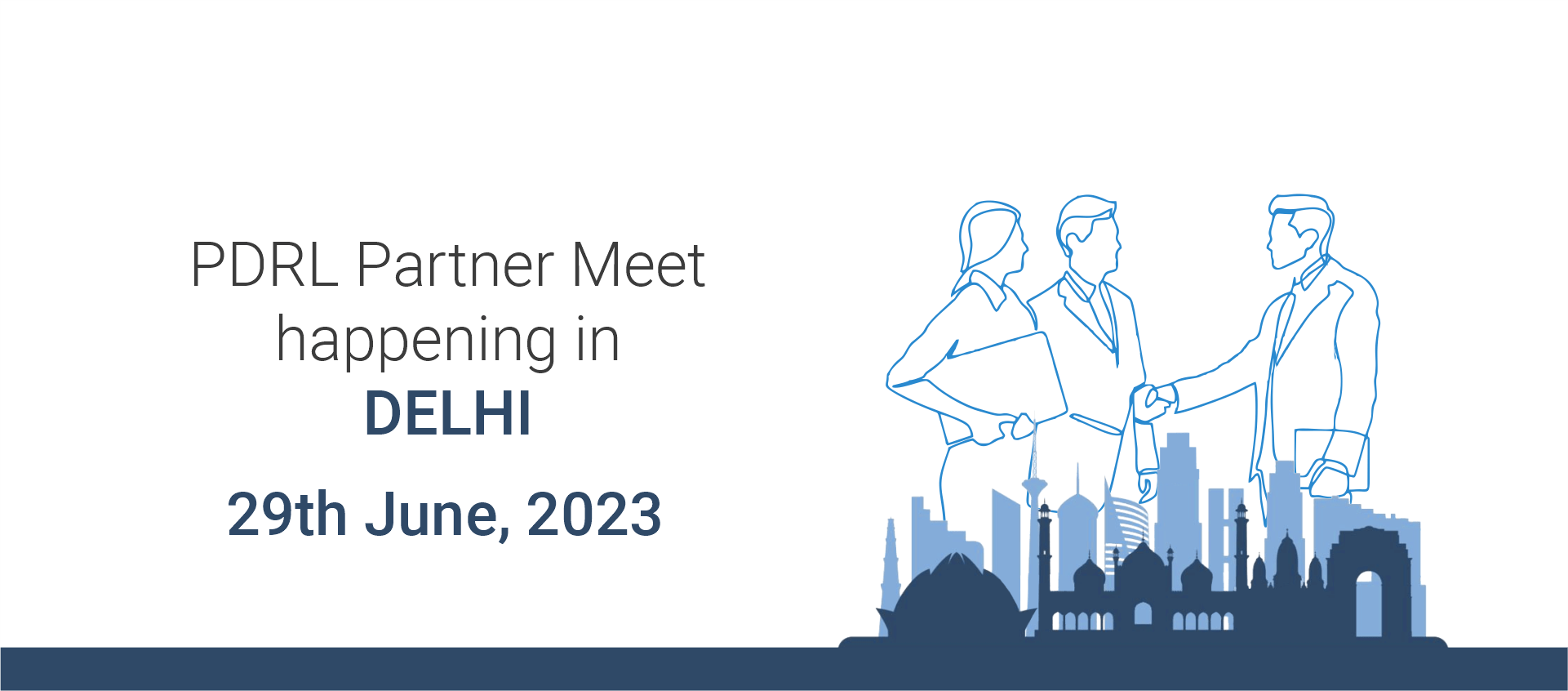 PDRL partner meet is a gathering of the partners from varied sectors to contribute and strategize for mutual growth. Partner meetings that bring together multiple organization to create wonderful synergies.

PDRL Partner Meet was held at Four points by Sheraton, Delhi on 29th June, 2023. This meet was attended by various reputed companies. Among the notable attendees were- Mr.Kanav Kumar and Mr.Kamal Sharma from Kambill Systems, Mr.Avinash Singh from Aerosys Aviation, Mr.Mridul Jain from Vimaana Aerospace, Mr.Sidhit Mehta from Apex UAV, Mr.Manpreet Singh Bhatia from Fore Institute of Drone Technology, Mr.Mahesh Pundhir from Aryavart Technologies, Mr.Saurav Saha from Indo Global, Mr.Yajat Sinhayna from YSPL, Mr.Arvind Raghav and Mr.Amit Gupta from BBPL Aero Pvt Ltd, Mr.Vijay Joshi from VR Map Creators, Mr.Amit Singh from Horrus Innovations.
The main Objectives of PDRL Partner Meet.
• Mutual Growth Opportunities
    PDRL Partner meet is an initiative to invite various partners across India to the table to join hands to explore mutual growth opportunities.
• 11X Growth
    PDRL is on a mission of 11X, it means when a partner contributes to our 11X mission, it will be falling in the growth of the partners as well.
• Empowerment with Technology
    PDRL will be empowering partners with the finest technology stack.
• Customer Challenges
    Challenges faced by customers and solutions provided by PDRL would be discussed at this platform to penetrate credibility of PDRL products.
Here are the Photos of PDRL Partner Meet